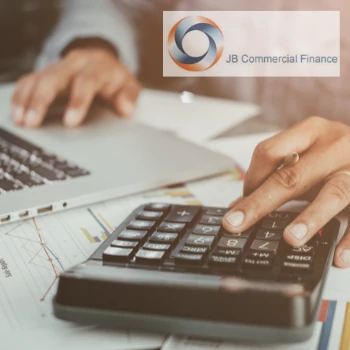 While an arrangement to borrow money for a business is between a client and the lender, there are numerous other individuals involved to help the process with many needed before the application is even considered.
In fact, I would say that the success of an application and drawdown facility for a business is dependent on the 'power team' in place to assist with all the individual requirement of the lend.
Your Accountant
Every business needs an Accountant, both for auditing reasons and for general advice regarding taxation and how to structure their business.
An Accountants advice and cooperation is hugely important when applying for finance. It is likely that a lender will require full copies of filed trading accounts plus up-to-date management information and tax returns. If these cannot be provided on time and in a presentable manner, then this can be the difference between a successful application and a decline.
If you instruct your Accountant to have a 'lenders pack' in place prior to a formal application for finance you are much more likely to be in a position to apply quickly and with success.
This 'pack' may include the following:
The last three years of trading accounts
Management Information
A detailed Profit and loss and cashflow forecast for the upcoming 12 months
A Good and Trustworthy Solicitor
While a smaller facility is unlikely to require a solicitor to be involved, a loan or overdraft facility secured against a business asset, especially a property, will require a solicitor to be instructed to complete the legal formalities.
In fact, once a loan is approved and the 'ball starts rolling', the timescales to completion are almost entirely in the hands of the instructed solicitors. This is especially important if there is a deadline to meet (i.e., an auction purchase) or if there is a chain involved.
On this basis, it helps to have a positive relationship with the solicitor you are looking to instruct. I would always advise the following actions to be taken before an offer is even made:
Let your solicitor know your intentions
Ensure they are in a position to act on your behalf making sure they hold your up-to-date identification and relevant authorities
A solicitor or contract expert should also be used when entering into an arrangement to sign a personal guarantee to support a lend for a Limited Company. While smaller PGs are unlikely to require a solicitor to witness and review them, it is a legal agreement and should be considered as such.
What About A Finance Broker?
While I am clearly biased, I would always suggest a business client instructs a Commercial Finance Broker when considering a request for funding.
A broker is likely to have access to multiple lenders, many of which may not be available to the general public and are likely to be best placed to find the most appropriate deal for your individual circumstances.
When considering which broker to use the following is essential
Ensure they are a member of an accredited trade body. The most respected is the National Association of Commercial Finance Brokers (NACFB)
To get the best possible protection as a client, the broker should be FCA authorised with an entry on the FCA register
Due your own due diligence on them looking at their website, reading their reviews and ensuring you receive a free initial consultation before you make a final decision to instruct them
If you can get comfortable with the above, then you may find that employing a specialist broker is the most cost-efficient decision you will make throughout the entire process.
Insurance Broker
If you are borrowing money for your business, then there is likely to be a trigger point for this.
It could be that your business is growing, and you require additional working capital to facilitate this growth.
It could be that you are buying an asset or moving properties.
No matter the reason, it is likely that you will require a review of any existing business insurance you have in place.
While this may seem obvious, I have lost count of the number of cases which have been held up by not having the right insurance policy in place such as an increased level of Public Liability coverage or appropriate buildings insurance for a property purchase.
As with a solicitor, you can mitigate this potential delay but letting your insurance broker know in advance what your plans are.
Your Independent Financial Advisor
While you may engage your IFA for personal financial products such as a private pension or a residential mortgage, they can also be an important part of the process of borrowing money for your business.
If your business is changing direction and taking on a fresh liability, then it makes sense to have a review of current insurance and pension provisions. It is possible that a lender may require assignment of an insurance policy to them in case of the death or critical illness of a Company Director. This will require a qualified advisor who is aware of your personal and business situation.
A good IFA will also offer a second opinion over any offered and agreed finance. While they are not in a position to formally advise on this, if you trust them, they can be a good sounding board and ask the Commercial Finance broker any tough questions.
As mentioned in the first line of this article, the arrangement to borrow money is between a lender and a client but, in reality, it takes a team in regular and constant communication to ensure a smooth process.
In my experience, the difference between putting professional advisors together at the last minute and having a trusted team in place can be weeks saved, hundreds of pounds saved and a considerable amount of stress and time.
Thank you for reading – For my business to raise finance, who do I need to know?