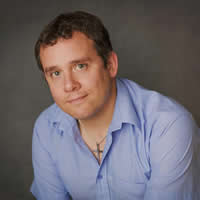 The New Government Business Recovery Loan Scheme – An Overview! With the end of the Bounce Back Loan and CBILS Scheme, the Government announced the launch of the Recovery Loan Scheme beginning in April 2021.
The key differences for the new scheme are as follows:
There is no turnover threshold unlike the previous schemes
Fees and interest are payable immediately, unlike the previous loans which had a 12-month capital and interest repayment holiday
You can apply for thew Recovery Loan even if you hold a Bounce Back Loan or CBILS Loan while maintaining those facilities.
It seems that the High Street Banks are utilising this facility in a similar way to the previous Enterprise Finance Guarantee Scheme which has run for over a decade. This was a scheme only really used after all available personal and business security had been utilised.
This seems to suggest that the Recovery Loan wont prove to be the 'silver bullet' which many people hope it will be.
To apply for the Government Business Recovery Loan Scheme, you are likely to require the following information:
A full business plan including the strengths and weaknesses of your business
A full explanation of how much finance you wish to apply for, the purpose of the borrowing and the benefits it will bring to your business
Detailed financial forecasting including cashflow forecasts and profit and loss forecasts
The most recent trading performance of your business including filed accounts and up to date management information
Your most recent 12 months of business and personal bank statements
You will also have to consent to personal and business credit scoring as well as provide a full analysis of your personal finances and assets.
For more information about this scheme or any other business finance enquiries please get in touch or visit the British Business Bank directly – Click Here