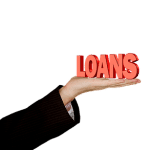 Whether you are considering borrowing to buy a house or for your business, one of the things you will need to consider is whether you want a fixed or variable rate loan.
Fixed rate lending
If you choose a fixed rate mortgage the interest you pay will stay the same for a set period which is usually between two and five years, although some longer terms are available.
A fixed interest rate means that you will know what your monthly repayments will be throughout the term. This will make your financial planning easier and, depending on variations in the interest rates you could save money.
However, you might not have the flexibility to pay off some of all of your loan before the end of the term without a significant financial penalty. If interest rates go down, you will continue to pay the higher fixed rate.
At the end of your fixed rate term you will normally move onto a variable rate and you could find you are paying a lot more each month.
Variable rate lending
A variable rate loan means that the interest rate you pay can go up and down, according to the market. There are two main types of variable rate loan.
Your lender can set a standard variable rate which might increase or decrease at any time. For example, the rate you pay might be adjusted when the Bank of England's base rate changes.
An alternative is a tracker rate, which follows the movements of another interest rate, such as the Bank of England's base rate. When the base rate goes up or down, so will the tracker rate. However, the rate you pay is normally higher than the rate being tracked.
The main benefit of a variable rate mortgage is that, if base rates go down, your repayments will go down too. However, you will also pay more if base rates go up.
Your choice
A good mortgage broker will explain the differences and the implications of each option to you. However, the choice is yours.
Your decision will depend on your mindset and what's important to you.
Your priority might be the ability to plan, especially if your monthly cash flow has little room for manoeuvre.
If you are confident about your marketplace and your business, you might be comfortable with a certain level of risk.
You might be happy to take advantage of turbulence in the marketplace. This can be especially important if you want to retain the flexibility to pay off all or part of the loan amount without harsh penalties.
However, if interest rates rise significantly you might find that you loan quickly becomes uncommercial.
We are always happy to discuss the best borrowing options for your business, so please get in touch.