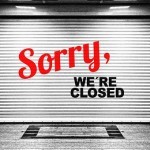 A few days ago we discovered the world's favourite place for children's toys and accessories had lost its magic.
Many of the products that children love are still great favourites that sell well in stores and online, so what went wrong for Toys R Us?
Wrong place
In the early 1950s, when the Toys R Us started in America, out-of-town stores with easy access and parking were popular with customers and cost-effective for businesses. When Toys R Us moved over to the UK in the 1980s, this model still worked.
However, in recent years, these locations have become less popular as more stores – especially supermarkets ­­- started to diversify, introducing highly price competitive toy aisles. And, of course, the ease of online shopping has also made a difference.
Wrong products
The internet has not only brought a new way to shop, it's also changed the leisure-time expectations of children and adults. Games and apps can be downloaded instantly and content can be streamed to any mobile device anytime, anywhere.
To compete in this marketplace successful retailers gave their customers a reason to choose an immersive and engaging in-shop experience. In contrast, Toys R Us treated digitally enabled toys and entertainment as simply another product. They missed the important signs that their marketplace was rapidly evolving.
Wrong price offer
Toys R Us didn't capitalise on their brand, which included a promise to 'honour a price match for in-store purchases'. Many buyers, looking for a specific Barbie ® or LEGO ® product, for example, bought where they believed they would find the most competitive price. Few knew about the price match promise.
And finally…
In 2005 the already struggling Toys R Us business was bought by a private equity venture. The deal left the company with debt equivalent to 82.7% of its total capital.
It was assumed that reduced operational costs would allow the company to pay the interest on the debt. It was also assumed that the market wouldn't change dramatically. As we now know, both of those assumptions were wrong.
Conclusion
Of course this is a very simple version of what happened, but it does highlight that if you fail to keep your distribution, products, pricing and promotions up to date, your business will suffer. If you make financial assumptions you need to have very good evidence and great contingency plans, in case things change.
If you would like to discuss the financial options for your business, please get in touch.